June 26, 2019 | in Community News, News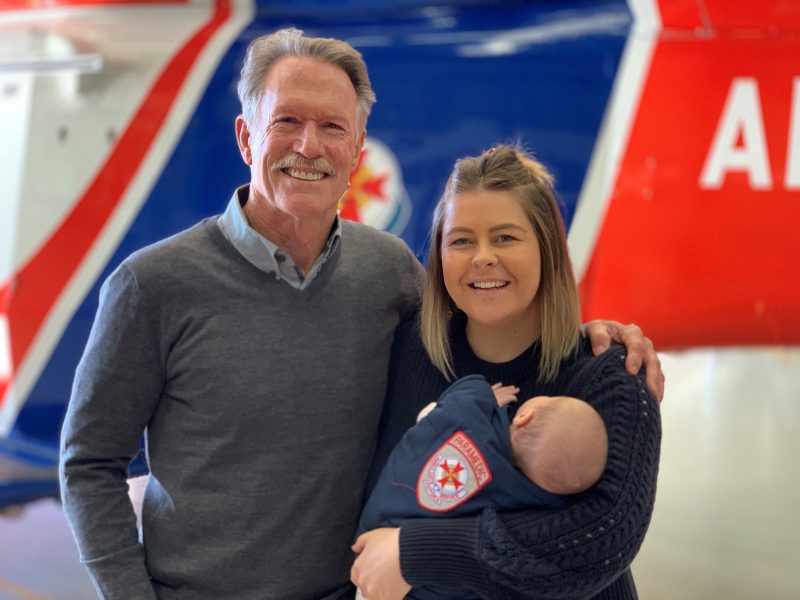 The south-west Victoria air ambulance helicopter service turns 10 today!
A community campaign led to the establishment of 'HEMS4' which was launched on 26th June, 2009. The helicopter came into service five days later.
It's been called to more than 2,700 missions, treating more than 2,300 patients.
Ambulance Victoria's Manager of Air Operations Anthony De Wit says the helicopter does a variety of work.
'The helicopter is called to incidents ranging from ocean rescues to car accidents and life-threatening medical emergencies,' Mr De Wit said.
'The versatility of HEMS 4 has seen it respond to cases as far as Robe in South Australia, Big Desert in Western Victoria and to the Grampians where a number of injured rock climbers and bushwalkers required winching.
'In the last ten years intensive care flight paramedics have provided blood transfusions to 17 critically ill patients, with blood now routinely carried on the helicopter.
'The helicopter ensures people in the south-west have access to the same level of health care as those in Melbourne.
'The helicopter wouldn't be the success it is without the outstanding patient care provided by our local paramedics and first responders before the chopper arrives.
The operation also wouldn't be possible without our helicopter contractor Babcock which provides the pilots, helicopter crew and engineering'.
Two former patients joined the 10th birthday celebrations.
Amanda Gibbins was flown to Melbourne after she was critically injured in a car accident in 2011. The helicopter's intensive care flight paramedic gave Amanda a blood transfusion during the flight.
Clark Smock's fishing boat started taking on water and overturned 70-kilometres out to sea from Port Fairy in 2017. With minutes to spare as daylight faded, Clark was winched into the helicopter and flown back to Warrnambool.
HEMS4 statistics
In the last decade intensive care flight paramedics on HEMS4 have:
Flown 2,700 missions
Logged 5,500 flying hours
Treated 2,300 patients
Provided blood transfusions to 16  critically ill patients