The Ambulance Victoria Board of Directors develops strategic direction, oversees financial and service performance, and ensures regulatory and government policy requirements and standards are met.
The Board draws upon the collective and considerable expertise of its members in health, clinical governance, community engagement, executive management, finance and auditing, industrial relations, law, and risk management.
The Board represents the diversity of our community with members from culturally diverse backgrounds, from both metropolitan and rural areas and a mix of males and females.
Chair - Mr Ken Lay AO APM
Mr Lay is the former Chief Commissioner of Victoria Police where he held a number of positions over several decades. Ken retains extensive connections at various levels of government and with the broader community. His commitments for FY19 included Directorships with the Essendon Football Club and the Federal Heavy Vehicle Regulator Board.  Chairing roles include Ambulance Victoria and Forensicare (Victorian Institute of Forensic Mental Health).
Ken is also a member of the DHHS Council of Board Chairs, a member of the Monash University Accident Research Centre, and a member of the Medically Supervised Injecting Rooms Review Panel.
In November 2017, Ken was appointed Lieutenant-Governor of Victoria.  He is also an Officer of the Order of Australia, and an Australian Police Medal recipient.
Appointed Ambulance Victoria's Board Chair in 2015, Ken attends a variety of committee meetings in an ex officio capacity throughout the year.  He also chairs AV's Remuneration and Nominations Committee.
Board Member Dr Joanna Flynn AM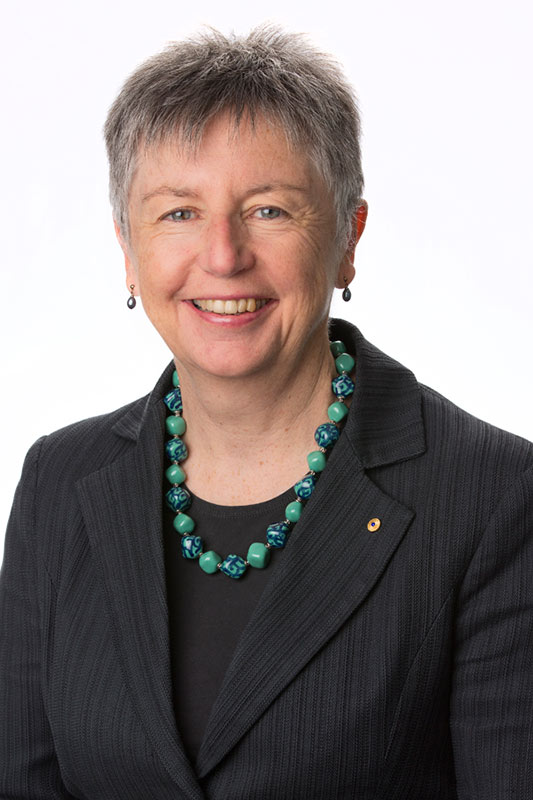 Dr Flynn is a general medical practitioner who has held an extensive governance and advisory portfolio of federal and state appointments over many years.
Dr Flynn has been the Chair of Eastern Health and the Medical Board of Australia, and is the current Chair of the Council of Health Service Board Chairs, Victoria and the Board Reports Advisory Committee – Victorian Agency for Health Information.
Jo is also a Member of the Order of Australia, and in 2018 was recognised in the Victorian Public Sector's Top 50 Public Sector Women Awards. 
Dr Flynn is Chair of AV's Quality and Safety Committee, and a member of both the People and Culture Committee and the Remuneration and Nominations Committee.
Board Member Mr Ian Forsyth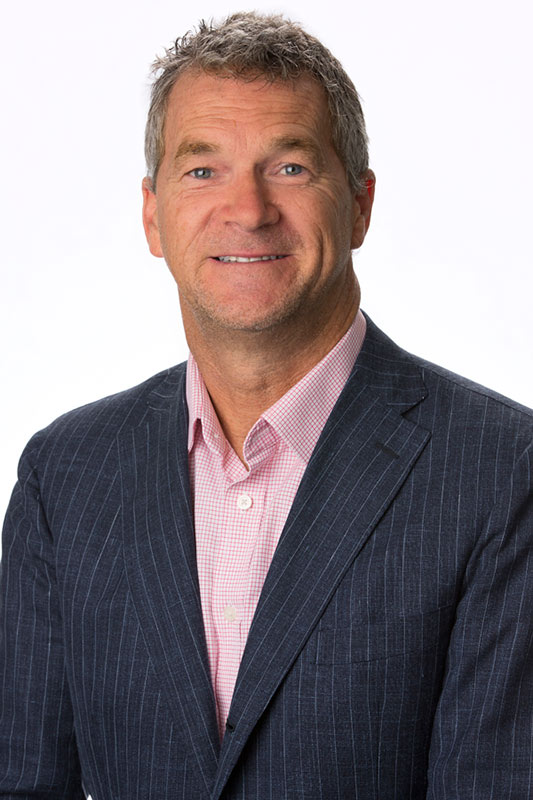 Mr Forsyth has more than two decades' experience in successfully developing and leading teams across complex, high profile and transitioning organisations. He continues in his role as Managing Partner with behaviour change communications specialists, The Shannon Company.
Originally a journalist with the ABC, Ian moved into a range of senior executive positions across the private and public sectors, including Deputy Chief Executive, WorkSafe Victoria, and Managing Director, Norwich Union Life Australia.  In 2018, Ian commenced a new appointment as a Director of the Australian Centre for the Moving Image.
Ian is a member of AV's Audit and Risk Committee and Finance Committee (the latter he will commence as Chair of, from 1 July 2019).
Board Member Mr Michael Gorton AM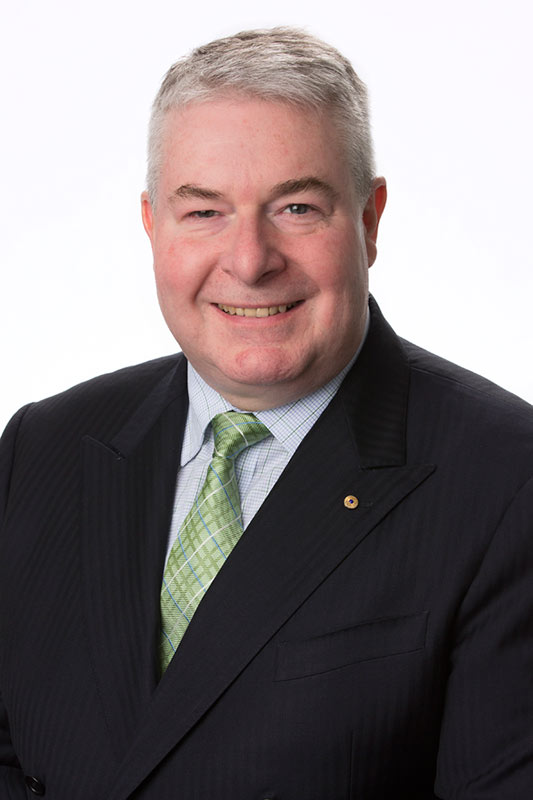 Mr Gorton is a senior partner at Russell Kennedy Lawyers and has more than 26 years' experience advising the health and medical sectors on all aspects of commercial law, corporate and clinical governance, and risk management.
Michael has also enjoyed an extensive senior governance career, and is the current Chair of Alfred Health, the Australian Health Practitioner Regulation Agency (AHPRA), and the Expert Working Group on legislative reforms arising from Targeting Zero.  He is also a Board member of Australasian College for Emergency Medicine and Holmesglen Institute.
New appointments for the past year included as Reviewer – Victoria's Assisted Reproductive Treatment Legislation, and becoming a founding member of the International Academy for Quality and Safety in Health Care.
He holds the award of Member of the Order of Australia.
Michael is a member of AV's Quality and Safety Committee, and the Audit and Risk Committee.
Board Member Mr Peter Lewinsky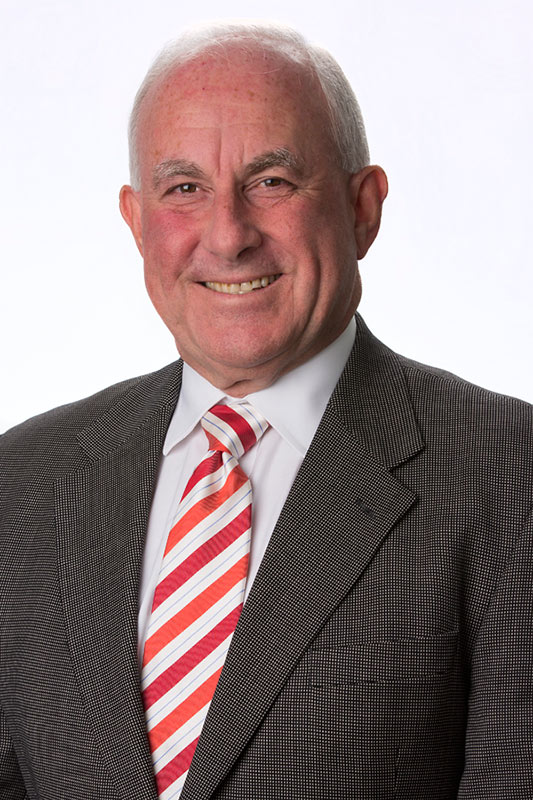 Peter has extensive private investment banking and corporate and government advisory experience, preceded by a decade of investment banking and stockbroking experience both in Australia and internationally. Over the past 21 years, Peter has held numerous Victorian Government department governance appointments across a range of sectors.
Peter's appointments in FY19 have included being Chair of Holmesglen Institute, President of the Board: Australian Centre for the Moving Image, and independent Chair of TAL Superannuation Ltd.  He remains a Director of Tasmanian Water and Sewerage Corporation.  New roles commencing FY19 included appointment as a Director on the Board of the Australian Red Cross, and Carbon Revolution (Victorian government investment entity).
Peter continues as Chair of AV's Audit and Risk Committee, and remains a member of each of the Finance Committee, Remuneration and Nominations Committee, and the People and Culture Committee.
Board Member Mr Greg Smith AM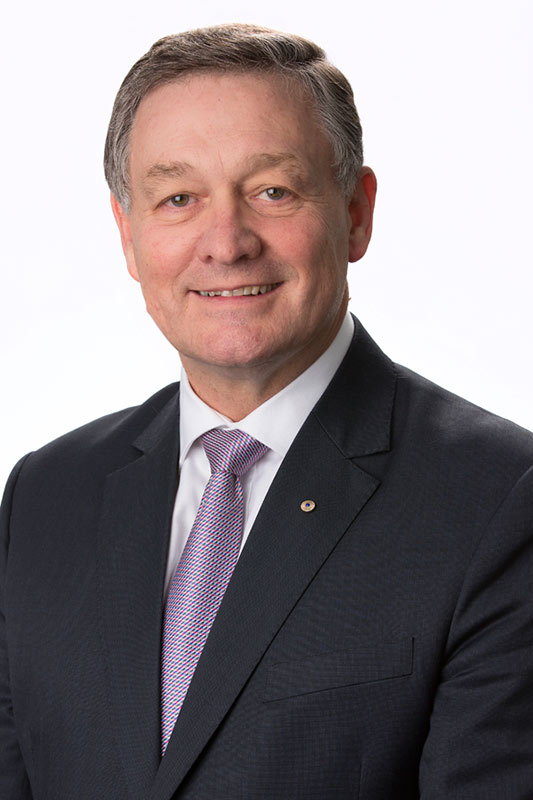 Greg has had extensive experience in conciliation and arbitration, both in Australia and overseas, through his previous roles with the Conciliation and Arbitration Commission, Industrial Relations Commission and Fair Work Commission. His skills in resolving industrial disputes across a range of industry sectors through conciliation, mediation and arbitration span over 30 years.
His non-executive Director appointments have continued to include being Chair of the Country Fire Authority, and the State-wide Classification Committee for the Australian Nurses and Midwifery Federation and the Victorian Hospitals' Industrial Association.  In 2017, Greg was appointed a Director of Zoos Victoria.
Greg holds the award of Member of the Order of Australia.
He is Chair of AV's People and Culture Committee.
Board Member Ms Anna Leibel
Anna is UniSuper's Chief Delivery and Information Officer responsible for delivering strategic projects, member administration operations, developing and implementing the IT strategy, and information security management. She has been leading the business through transformational change since 2017.
As a highly accomplished senior executive and corporate adviser, Anna is renowned for her ability to blend strategy development and transformational change across technology, business practices and growth culture. In addition she is a passionate advocate for women in STEM and leadership, participating in many speaking panels about these topics.
Anna's cross-industry career spans more than two decades in transformation programs, IT advisory and technology start-ups with organisations including PwC, Telstra, seek and NAB.
Anna is a graduate of the Australian Institute of Company Directors and holds a Postgraduate Certificate in IT leadership. She has also participated in two senior executive programs at Massachusetts Institute of Technology's (MIT): Succeeding in a Digital Economy, and Driving Strategic Innovation.
Board Member Ms Colleen Furlanetto
Colleen Furlanetto is a pioneer of active citizenship, serving the community as a public servant, advocate and health professional.
As a former practice nurse, councillor and mayor, Ms Furlanetto is currently the Disability Commissioner at Commercial Passenger Vehicles Victoria and CFA volunteer. She has also served as the former Chair of the Victorian Disability Advisory Council and Board Member of Women's Health Goulburn North East.
Ms Furlanetto was awarded an OAM in the 2020 Australia Day Honours List for her services to community and health.
Board Member Ms Wenda Donaldson
Wenda has over 10 years' experience in senior executive leadership positions across the public and not-for-profit sector, including Australian Government Department of Education, Sport Australia and Australian Red Cross.
Currently General Manager for South and East Victoria with Uniting Vic. Tas, Wenda has a strong background in social justice and community focussed programs. She has been a member of the ACT Justice Reform Advisory Committee and the Chair of the Victorian Refugee and Asylum Seeker Reference Group.
As part of the State Emergency Management Team representing Red Cross, Wenda contributed to the provision of humanitarian advice to the State Emergency Management Commissioner on strategies to prepare, respond and recover from disasters.