The Ambulance Victoria Board of Directors develops strategic direction, oversees financial and service performance, and ensures regulatory and government policy requirements and standards are met.
The Board draws upon the collective and considerable expertise of its members in health, clinical governance, community engagement, executive management, finance and auditing, industrial relations, law, and risk management.
The Board represents the diversity of our community with members from culturally diverse backgrounds, from both metropolitan and rural areas and a mix of males and females.
Board Chair - Ms Shelly Park
Ms Park has over 25 years in CEO and senior executive roles and governing complex organisations.
She has extensive experience and knowledge of high-performing Boards and brings a broad strategic focus to her role as a non-executive director, ensuring organisation's deliver commercial outcomes and perform to ethical standards.
Ms Park brings strength in financial stewardship, is an experienced crisis leader and demonstrates passion for quality, leadership, safety and risk governance. Her work is informed by deep experience in leading turnaround strategies and transformations in large and complex health/life science related organisations (including business process, automation, technology, digital and ICT security).
She also has a strong passion for leadership, strong stakeholder engagement (including Government and regulatory bodies) and achievement of strategic outcomes in highly complex and regulated environments. Ms Park has a strong track record of delivering on strategic goals by applying her understanding of the voice of the patient, clinical and professional leadership, people leadership, and embedding governance frameworks.
Ms Park was appointed Ambulance Victoria's Board Chair in August 2022.
Board Member Dr Joanna Flynn AM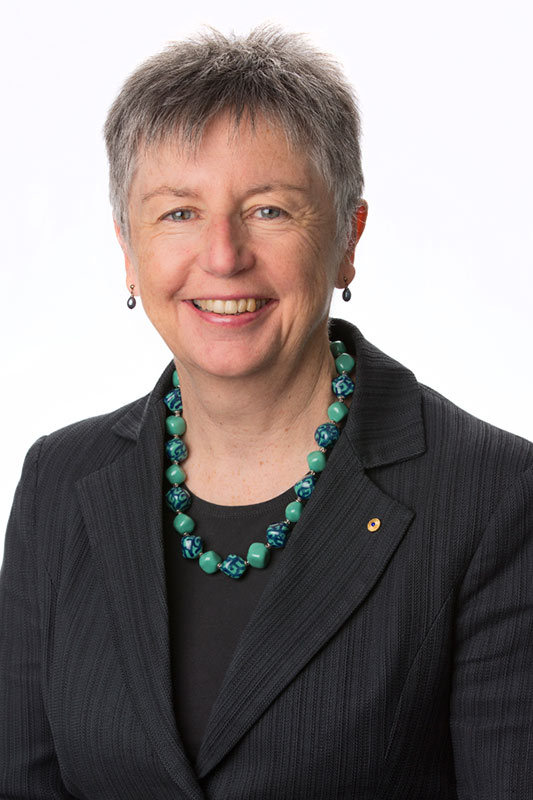 Dr Jo Flynn has been a Board Director since December 2015. She is a medical practitioner who specialised in general practice. Jo has held an extensive governance and advisory portfolio of federal and state appointments over many years.
Jo continues in her role as President of Berry Street and a Director of the Victorian Institute of Forensic Mental Health (Forensicare). She also chairs the Ministerial Advisory Committee advising the Minister for Health regarding Health Board appointments.
Across her significant governance career, Jo was Chair of Eastern Health (10 years) and the Medical Board of Australia.
She is a member of the Order of Australia and in 2018 was recognised in the Victorian Public Sector's Top 50 Public Sector Women Awards. Jo has chaired AV's Quality and Safety Committee since 2016 and remains a member of both the Community Advisory Committee and the Remuneration and Nominations Committee.
Board Member Mr Ian Forsyth
Ian Forsyth has been a Board Director with Ambulance Victoria since December 2015.
Combining a Board and highly successful private enterprise career, Ian's holds more than two decades' experience in developing and leading teams across complex, high profile and transitioning organisations. He continues in his role as Managing Partner with behaviour change communications specialists, The Shannon Company.
Current Board Director appointments include the Australian Centre for the Moving Image (ACMI), the Emergency Services Foundation Board, and the Victorian Institute of Forensic Mental Health (Forensicare).
Ian's Executive roles previously included Deputy Chief Executive, WorkSafe Victoria, and Managing Director, Norwich Union Life Australia.
In 2020-2021, Ian continued to chair Ambulance Victoria's Finance Committee. He is also a member of the Audit and Risk Committee.
Board Member Mr Peter Lewinsky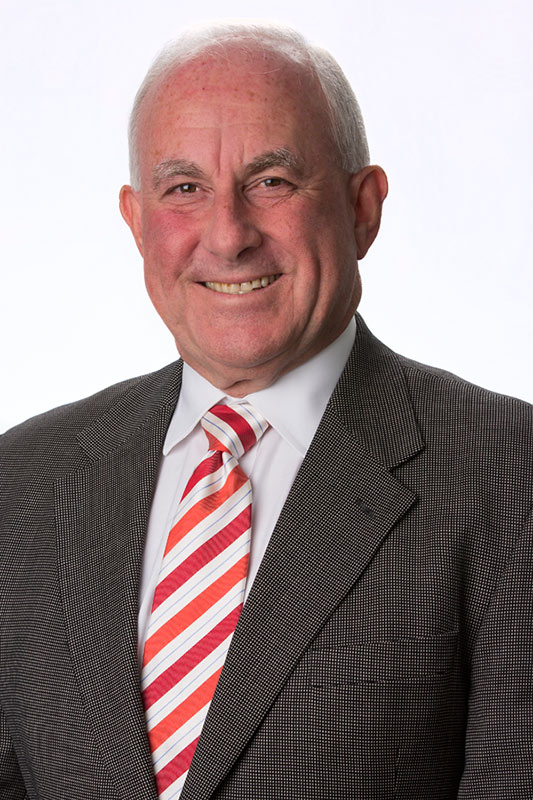 Peter Lewinsky has been a Board Director with Ambulance Victoria since December 2015.
He has an extensive private and public sector career spanning investment banking, corporate and government advisory, and stockbroking both in Australia and internationally. Over the past 26 years, he has been appointed across various Victorian Government departments in governance roles, often as a finance, audit and risk specialist.
Peter's appointments in 2020-2021 included Chair of Holmesglen Institute, TAL Superannuation Ltd and the Audit and Risk Committee (Department of Environment, Land, Water and Planning). He is also a Director of Carbon Revolution, an ASX listed company, and Emmy Monash Aged Care.
New roles acquired over the past year included his appointment to the Audit and Risk Committees of each of the Labour Hire Authority Victoria, Essential Services Commission and the Environment, Planning and Sustainable Development Directorate in the ACT.
Peter has been Ambulance Victoria's Chair of the Audit and Risk Committee and a member of the Finance Committee since January 2016. Previous appointments also included membership of the Remuneration and Nominations Committee and the People and Culture Committee.
Board Member Ms Colleen Furlanetto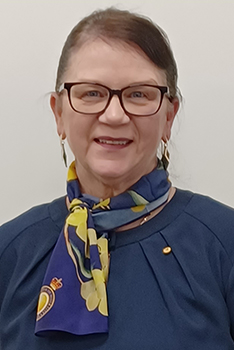 Colleen Furlanetto was appointed as a new Director with Ambulance Victoria from 1 July 2020.
She is a passionate and committed community leader, specialising in diversity, equality and the disability sector.
Living in rural Victoria, Colleen is a Country Fire Authority (CFA) volunteer leader and supporter of the CFA Rehabilitation Health Monitoring Team and other committee roles in strategic planning, also in diversity and inclusion in CFA. She was recently appointed Board member of Regional Development Victoria – Goulburn Regional Partnership.
With a background in nursing, Colleen's interests extend across health access for those living in rural and regional Victoria, including those with disability. From 2008 to 2016, she was an elected local government representative (Councillor, Deputy Mayor and Mayor), focusing on community access to healthcare and timely emergency support for rural areas. She has also served on a variety of not-for-profit boards, including organisations involved in the prevention of violence against girls and women.
Colleen enjoyed two terms as a member of Victoria's Disability Advisory Council including two years as Chair. In 2020, she concluded her three year term as inaugural Disability Commissioner for Commercial Vehicles Victoria (taxi and rideshare industries). In 2015, Colleen was the recipient of the Brenda Gabe award for Women with Disability Victoria, followed by the Australian Human Rights Commissioner Inspire Award in 2016.
Board Member Ms Wenda Donaldson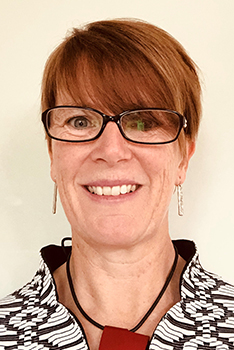 Wenda Donaldson was appointed as a new Director with Ambulance Victoria from 1 July 2020.
Wenda is a public sector and not-for-profit senior executive, combining her non-Executive Board career with her role as a General Manager at Uniting Victoria/Tasmania. Previous executive roles have been held with the Australian Red Cross, Australian Department of Education and the Australian Sports Commission.
Wenda has proven expertise in advocacy for policy reform and investment to enhance outcomes for those experiencing vulnerability or disadvantage. She has also been involved in the establishment of inter- governmental and multi sector partnership agreements to deliver on major public policy reforms.
Previous governance roles have included Chair of the Refugee and Asylum Seeker Reference Group, State Emergency Management Team, Panel Member – Bourke Street Mall Fund, Indigenous Reading Project, ACT Justice Reform Advisory Committee and the ACT One Canberra Reference Group. Wenda is a member of the Board's People and Culture Committee and the Quality and Safety Committee.
In 2020-2021, Wenda was also appointed a member of the Board's Sub-Committee overseeing the Victorian Equal Opportunity and Human Rights Commission (VEOHRC) review.
Board Member Mr Dipak Sanghvi
Mr Dipak Sanghvi was appointed as a new Director with Ambulance Victoria from 1 July 2022.
Mr Dipak Sanghvi is a pharmacist and pharmacy owner in Victoria and is currently Chair of Member Benefits Australia Pty Ltd, Chair of Musculoskeletal Australia and Chair of Monash Health Board.
His previous positions include President of the Pharmacy Guild Victoria Branch 2006-2011, Chair of Gold Cross Products and Services Pty Ltd, Chair of Return of Unwanted Medicines, Board member of Guild Insurance and Superannuation and Meridian Lawyers, as well as several other board positions in the community and the pharmaceutical industry.