Our Executive Team
Chief Executive Officer (fixed term)
Professor Shelley Dolan

Responsible to the Board of Directors for the overall management and performance of AV.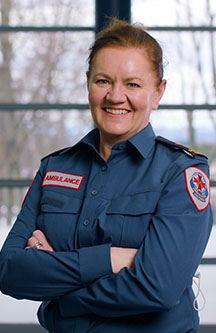 Elizabeth Murphy APM

Responsible to the CEO to ensure a collaborative approach to the delivery of integrated, effective and efficient statewide operational services in line with organisational performance targets. This includes the management of response to the community and logistical services.
Executive Director Clinical Operations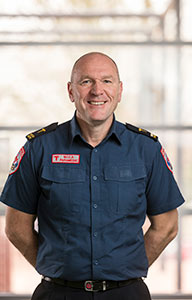 Assoc Prof Michael (Mick) Stephenson, ASM

Responsible for the provision of quality statewide emergency ambulance operations with our Advanced Life Support (ALS) and Mobile Intensive Care (MICA) paramedics, Ambulance Community Officer (ACO) and Community Emergency Response Teams (CERT). Emergency Operations is also responsible for the planning and delivery of specialist statewide services for Air Ambulance Victoria.
Executive Director Operational Communications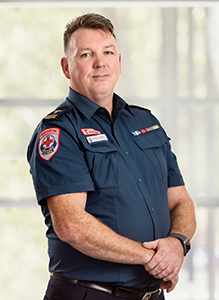 Anthony Carlyon
Responsible for coordinating and optimising statewide emergency and non-emergency ambulance response and the provision of patient care through telehealth services including Nurse on Call and Ambulance Victoria Referral Service.

Dr David Anderson
David is Medical Director of AV, a role that involves providing expert medical advice and developing the clinical practice guidelines that our paramedics practice to. David is also an intensive care physician at Alfred Health and a retrieval physician with AV. His clinical interests are prehospital and retrieval medicine, trauma, ECMO and bioethics.
Executive Director Quality and Patient Experience
Nicola Reinders
Responsible for providing leadership and direction for clinical governance and patient safety and quality systems; and supporting a culture of continuous improvement to ensure Ambulance Victoria delivers safe, high quality patient care and experience, every time.
Nicola is also the Executive Lead for the Victorian Equal Opportunity and Human Rights Commission review into workplace equality at AV.
Executive Director Corporate Services
Garry Button

Responsible for AV's financial strategy, financial and management accounting services, including compliance with accounting standards and taxation, billing and debt collection, commercial and procurement services, property services, legal and FOI, community fundraising, privacy, and the Membership Subscription Scheme.  Corporate Services is also responsible for asset management, enterprise risk management and audit.
Chief Information Officer
Gavin Gusling

Responsible for Information and Communication Technology strategy, leading the evolution of a unified and integrated ICT portfolio to create value through technology and deliver Best Care for every person every time.
Executive Director Equality and Workplace Reform
Simone Cusack

Responsible for Ambulance Victoria's efforts to create a safe, fair and inclusive organisation for our people and our patients.
Acting Executive Director People and Culture
Alison Goss

Responsible for workforce strategy, organisational development and culture programs, generalist Human Resources advice, employee relations, payroll services and health, safety and wellbeing.
Executive Director Communication and Engagement
Nichola Holgate
Responsible for all aspects of AV's communication activity including employee engagement, stakeholder engagement, government relations, media relations, community engagement and partnerships, public awareness and education programs and digital channel management.