First female MICA Flight Paramedics qualify with Ambulance Victoria
May 3, 2019 | in Community News, News
Ambulance Victoria has welcomed the state's first female MICA Flight Paramedics to its air ambulance team.
Michaela Malcolm and Sarah Wells are among four paramedics to complete an extensive 18-month training period and join our team of paramedics responding on our five helicopters and four aeroplanes.
MICA Flight Paramedics are the organisation's most skilled clinicians and can perform advanced treatments in challenging environments.
They can administer blood, conduct ultrasounds and complete complex procedures.
Michaela and Sarah, along with newly qualified MICA Flight Paramedics Andrew Osborn and Simon Lynch, completed Helicopter Underwater Escape Training (HUET) as part of their training.
HUET sees paramedics submerged in water and trapped in a helicopter simulator that they have to escape from under challenging conditions, such as while wearing a blindfold or having exit doors locked.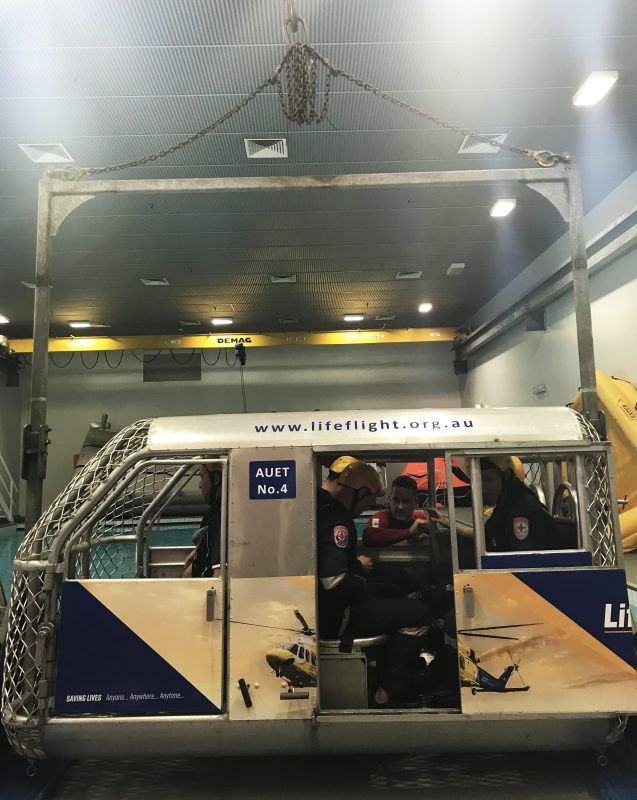 The training prepares paramedics for worst-case scenarios, and improves survival rates in the event that a helicopter makes an emergency landing in water.
Michaela, Sarah, Andrew and Simon also completed regular winch training, over water and land.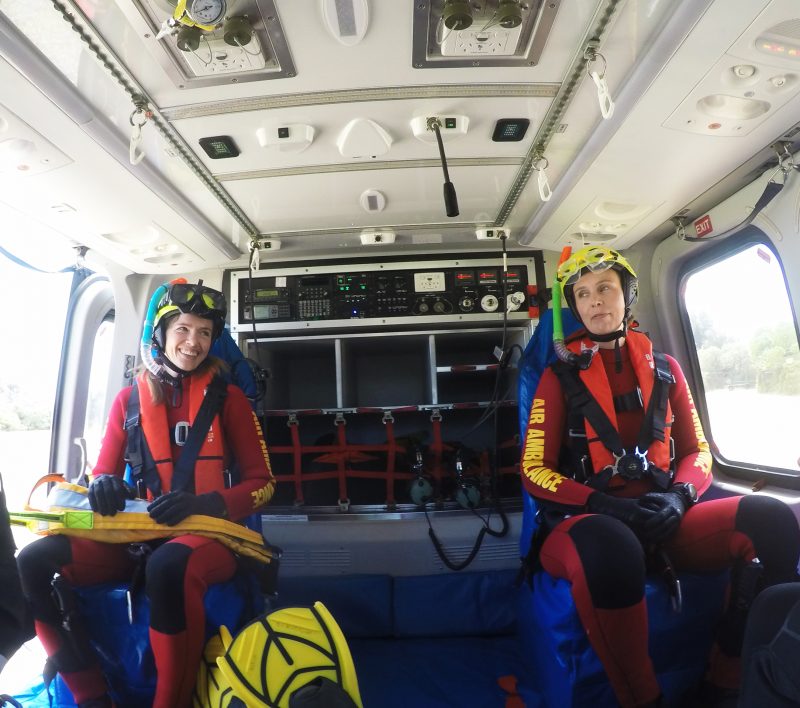 The ability to winch paramedics into a scene and winch patients out – often from remote areas – allows Ambulance Victoria to respond faster to cases where patients would otherwise be difficult to reach via road.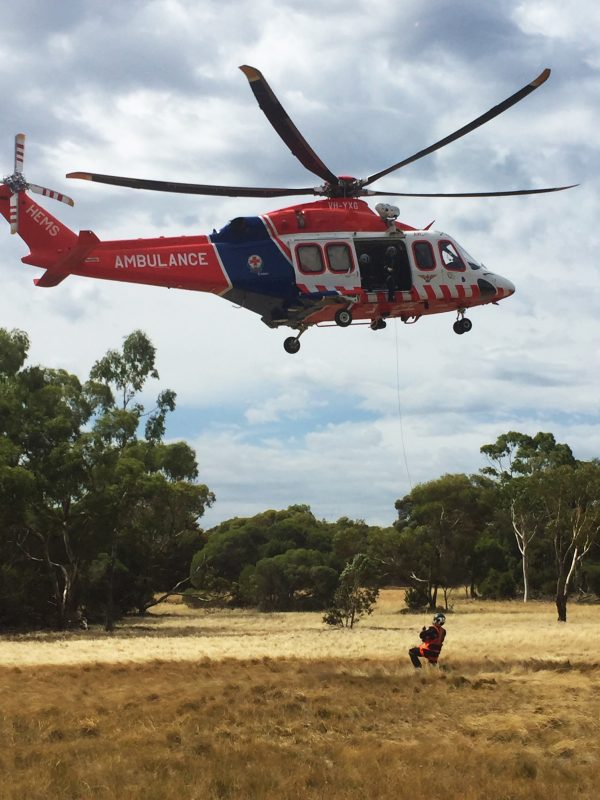 Sarah and Michaela – like the first two female paramedics who commenced with Ambulance Victoria when women were allowed to join in 1987 – have helped opened the door to a previously male-only role.
Today, 48 per cent of our frontline operational staff is female.