Life-saving program proves a success
October 7, 2019 | in Community News, News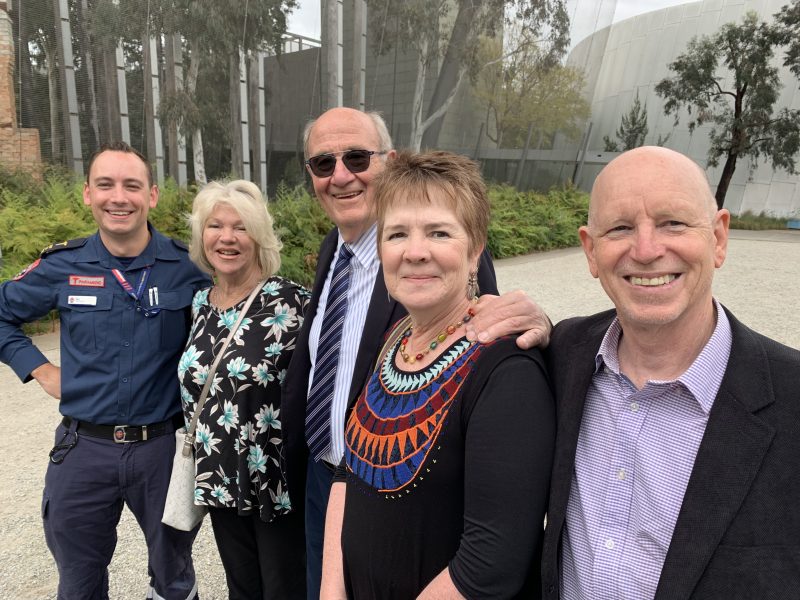 L – R: Ambulance Victoria Tatura Team Manager Ben Johansen, Diana Hughes, David Hughes, Andrea Manners and Russell Edwards
An evaluation of the Heart Safe Community program shows it has been an outstanding success, including generating a four-fold increase in the confidence of participants to start and perform cardiopulmonary resuscitation (CPR).
One beneficiary of the program is David Hughes, who was given bystander CPR after he had a cardiac arrest in Tatura on Christmas Day 2018.
"All I can say is I am just so, so grateful because they knew exactly what to do," said David.
The CPR was performed by Andrea Manners, a skill she learned during a Heart Safe Community session.
Tatura was the first town to become a Heart Safe Community under an initiative led by Ambulance Victoria and the Heart Foundation.
In 18 months, 1055 residents – about one-quarter of the population – was trained to provide CPR and use a defibrillator.
Over the same period, the number of registered defibrillators in the town increased from three to 26, including seven that are publicly accessible 24 hours a day.
The evaluation by the University of Melbourne showed the benefits of the program, which has since expanded to Inverloch and the Bellarine Peninsula.