Graduation ceremony a family affair
September 8, 2019 | in Community News, News
Six paramedics who have chosen to follow in the career footsteps of their family members are among 136 paramedics who have officially graduated today at a ceremony held at Melbourne's Marvel Stadium.
The group boasted three father-daughters, two father-sons and two brothers all celebrating the completion of the group's graduate year as fully qualified advanced life support and intensive care paramedics.
As a child, Libby Armour remembers being aware of what her father, Ambulance Victoria Clinical Support Officer Tony Armour, did for work and recalls him visiting her kinder class to talk about being a paramedic.
"He would bring an ambulance and show the kids the lights and sirens," she remembers.
When Libby chose her career, her Dad was supportive and provided great insight into the job.
"I really loved doing the [paramedicine] course and Dad has great clinical knowledge, he provides me with a different perspective."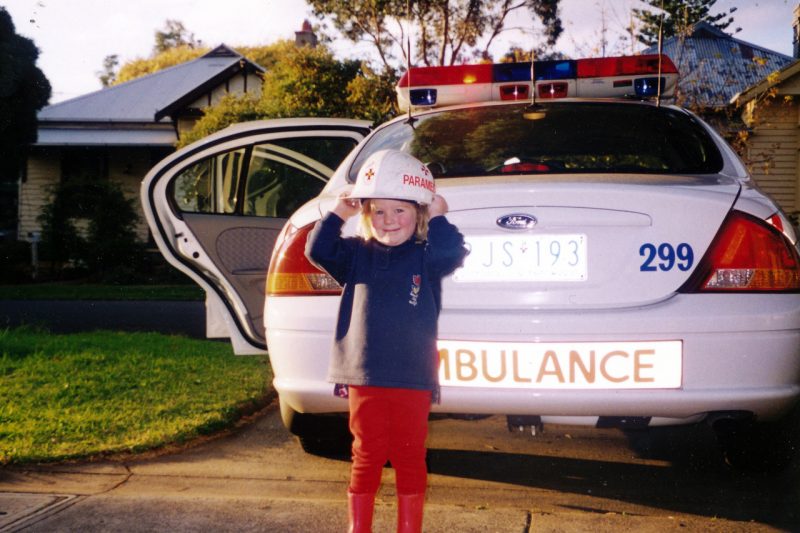 Libby Armour as a child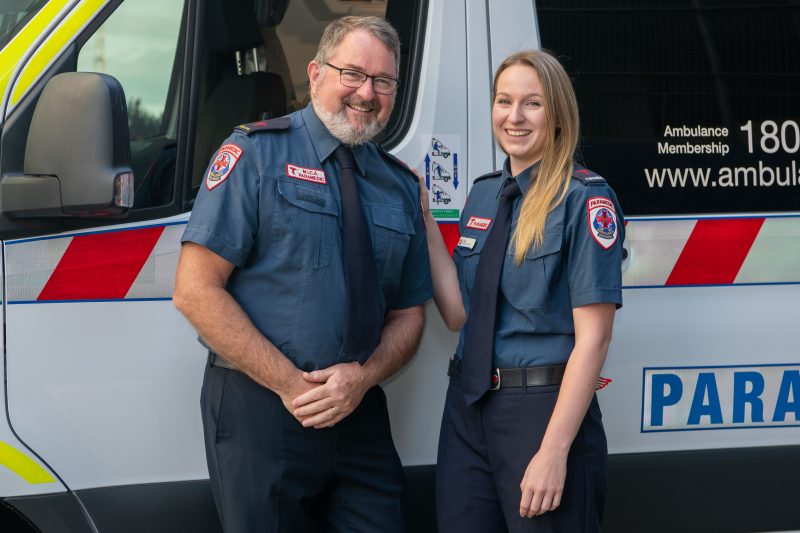 Tony Armour and Libby Armour at the graduation ceremony
Tara Ralph has similar memories of her father, Yarrawonga Team Manager Stephen Ralph.
"I wanted to become a paramedic as my father has been a paramedic and team manager my entire life and I have seen the positive contribution and influence he has made to our local community," she explains.
"I've been able to witness and experience the challenges paramedics face every day.
"Having the ability to reassure and comfort someone on potentially the worst day of their life is extremely rewarding and it is such a humbling career."
Tara Ralph as a child
Stephen Ralph and Tara Ralph at the graduation ceremony
Paramedic Jack Luke, whose father Carl Luke has been a Mobile Intensive Care Ambulance Paramedic with Ambulance Victoria for over 20 years, says he wanted to pursue a career that challenged him.
"Every day is different and I get to meet interesting people and be in interesting locations," he explains.
"I love that at the end of the day, no matter how small, I get to make a positive difference to the lives of others."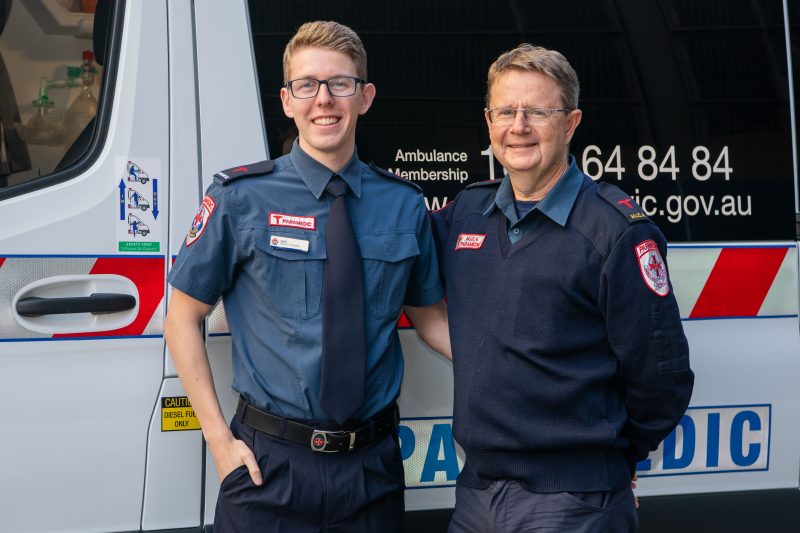 Jack Luke and Carl Luke at the graduation ceremony
Ambulance Victoria CEO, Associate Professor Tony Walker said the new graduates had already spent a significant amount of time on-road making a difference in their communities and providing exceptional patient care.
"Through extensive training, our new graduate paramedics understand what an honour it is to make a difference to a life," he said.
"Every interaction our paramedics make, every life they touch and every moment of kindness they can give our patients can ripple down through generations."
Ambulance Victoria Graduate Paramedics are recruited following completion of recognised university degrees and spend one to two years receiving ongoing training and familiarisation in procedures and protocols to become Qualified Ambulance Advanced Life Support Paramedics.
MICA paramedics undertake further study to obtain a higher clinical skill set and can perform more advanced medical procedures, while MICA flight paramedics work on our helicopters and our aeroplanes.
Read more about the types of paramedics at Ambulance Victoria.