Coast Guards set to save lives on land
Victorians witnessing a cardiac arrest might find that it's an off-duty coast guard first on scene to provide lifesaving assistance, with Australian Volunteer Coast Guard (AVCG) the latest partner to join Victoria's growing community of GoodSAM responders.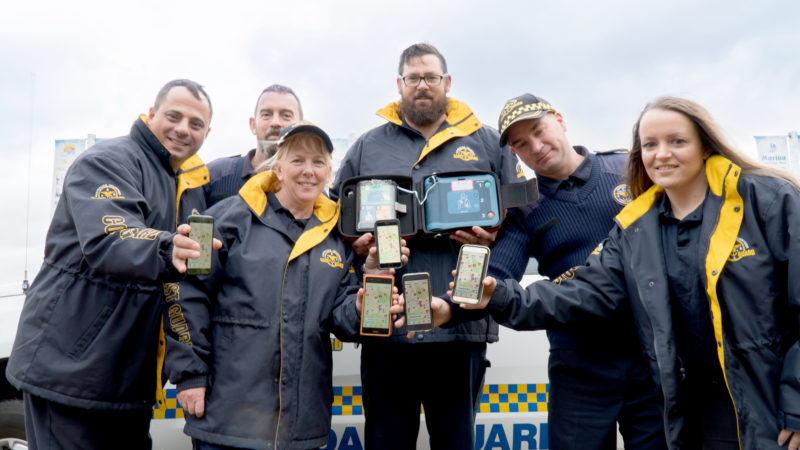 Recently launched across the state by Ambulance Victoria, the GoodSAM app alerts trained first responders about nearby cardiac arrests, asking them to provide CPR and defibrillation while an ambulance is on the way.
Adam O'Neill, Vice Captain Search and Rescue Operations at AVCG said that Coast Guard members are extensively trained in first aid and CPR – but their lifesaving skills are usually restricted to emergencies happening on water.
"Our members do an outstanding job rescuing and protecting people on Victorian waters – now with GoodSAM we can extend those lifesaving skills while we're off duty, in our own communities, as well.
"Our volunteers join Coast Guard because they want to help in times of need. GoodSAM gives us an opportunity to provide a broader emergency response beyond our waters, it's a great initiative that we're proud to be a part of."
With 19 Flotillas across the state, Victoria has 700 trained Coast Guard volunteers, who work tirelessly to provide marine search and rescue services not only along our coastline, but other major waterways such as Port Phillip, Western Port and Gippsland Lakes.
In welcoming AVCG to Victoria's growing GoodSAM community, Ambulance Victoria CEO, Associate Professor Tony Walker, said that Victoria's Coast Guard volunteers are joining off-duty paramedics, firefighters, surf life savers, doctors, nurses and many other trained first responders.
"We know that the sooner a person in cardiac arrest receives CPR and defibrillation, the better the chance of survival," he said. "We're so happy to have Australian Volunteer Coast Guard joining with us in our collective efforts to continue to improve cardiac arrest response in our community."
Find out more about GoodSAM and how to become a responder.