Ambulance Victoria and beyondblue join forces to improve staff mental health
June 2, 2016 | in News
Ambulance Victoria has announced a unique partnership with beyondblue to improve the mental health of our people.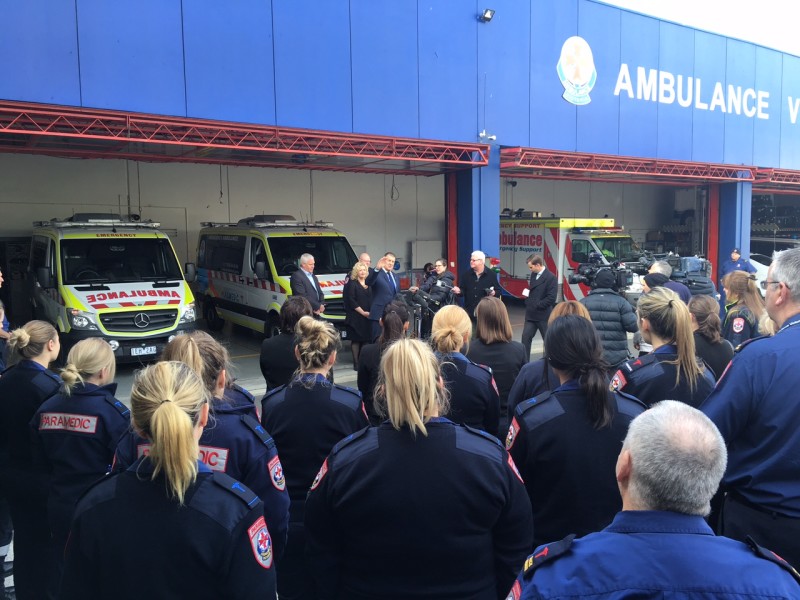 Being a paramedic can be a difficult job and paramedic mental health and suicide are a critical issue. The Coroners Prevention Unit found the suicide rate among paramedics is about four times higher than the average for all other Victorian jobs.
The partnership and the mental health training to be delivered by beyondblue are key pillars our new mental health strategy, which is being finalised.
We believe it is one of the first, if not the first, standalone policy of its type across emergency services in Australia.
The partnership with beyondblue is the first of its kind with a Victorian emergency service, with the $1.2 million program representing the biggest ever investment in the mental health of Ambulance Victoria's people.
The partnership and training are key action areas in the Ambulance Action Plan – the final report of the Ambulance Performance and Policy Consultative Committee released in December.
beyondblue has a long-standing and proven track record in providing effective, evidence-based workplace mental health programs.
The training aims to improve understanding of mental health and reduce stigma around mental illness, keep people safe and improve their mental health.
The first training for paramedics and managers starts this month before being rolled out more broadly across Ambulance Victoria.
It will be delivered in three phases:
An initial online component;
A four-hour face-to-face workshop;
A second online component to reinforce key learnings.
This blend of online and face-to-face training will ensure that the knowledge and skills learnt can be applied every day at work.
beyondblue will also conduct a comprehensive evaluation of the training to validate its effectiveness and inform any future mental health training at AV.
You can listen to Ambulance Victoria Acting CEO Tony Walker talking about the partnership with 3AW's Neil Mitchell here – http://www.3aw.com.au/news/ambulance-victoria-teams-up-with-beyond-blue-to-tackle-paramedic-suicides-20160601-gp8scb.html