2022 Australia Day Honours
Australia Day Honours List Award Recipients
Honours List Award Recipients
Ambulance Victoria employees have been recognised with the Ambulance Service Medal (ASM), and an additional three employees have been recognised with the Medal of the Order of Australia (OAM) in this year's Australia Day Honours list, awarded by the Governor-General of the Commonwealth of Australia.
Nominated by their peers and considered by an independent process, the Australia Day Honours List nationally recognises Australians for Seven their incredible achievements, service, and contribution to our communities. 
Ambulance Victoria CEO Professor Tony Walker ASM said each recipient was very worthy of the prestigious awards, which is given to those who go above and beyond to support their peers, the community, and their profession.
"What these individuals have achieved in their time is truly admirable and we are very proud of our colleagues for the role they each play in contributing to our promise of delivering outstanding emergency health care every time. 
Our recipients have positively impacted patients, their colleagues and staff for decades to come, and the wider community through volunteering, research, education programs, support for rural areas of Victoria, and mental health support. We thank them for their dedication and congratulate them on their outstanding achievement," he said.
Meet our 2022 Ambulance Service Medal recipients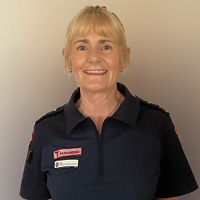 Jo Brookes has demonstrated exceptional service in the provision of training, public education and community participation as a Paramedic Community Support Coordinator. Through developing and implementing a considered, planned and service-focused approach to supporting rural communities, Josephine has proven that Ambulance Victoria, and its paramedics, can impact health outcomes over and above the traditional ambulance attendance and transport, by enhancing the ability of regional communities to take charge of their own health needs through strong community engagement and patient follow-up.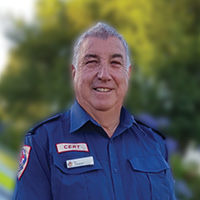 Ian Dunell has dedicated the last 16 years of his life to volunteering with Ambulance Victoria as a Community Emergency Response Team (CERT) member and has served as Team Leader for the past 10 years. Whilst his substantial participation in community events is commendable, it is his outstanding efforts during and following the 2000 Black Saturday Fires that are particularly distinguished where he was instrumental in rebuilding Kinglake's CERT post-bushfires by maintaining a high level of engagement and comradery.
Bernard Goss has been a dedicated frontline paramedic for 40 years and has demonstrated distinguished service in the provision of mental health support for current and retired paramedics. Bernard brought the 'How Are You Travelling (HAYT)' Program to Gippsland in May 2016, and since its introduction has volunteered his time to coordinate the program in his local community. HAYT supports and provides a safe place for paramedics who may be experiencing mental health issues or are away from the job due to illness or injury, maternity leave, or retirement, allowing them to remain connected and feel valued.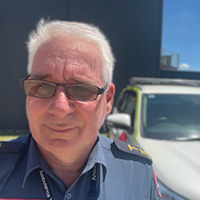 Gavan Keane is a career paramedic with more than 47 years of service with Ambulance Victoria. In addition to being a paramedic, Gavan has volunteered with the Lang Lang Community Emergency Response Team since its inception 17 years ago, playing a critical role in the team's ongoing development and expansion. He has coordinated and volunteered in the training of CPR and Automated External Defibrillator use for numerous community groups and has been instrumental in getting over 50 Public Access Defibrillation sites around Lang Lang and surrounding communities.
Dr Ziad Nehme, an Advanced Life Support Paramedic, has worked tirelessly to improve the evidence base for paramedic care and to improve patient outcomes. In conjunction with his frontline work, Ziad has made a significant contribution to pre-hospital emergency care and resuscitation research and is considered an emerging leader in the resuscitation field, with over 110 publications in leading international journals. He has attracted over $6 million in competitive research funding and his research and findings have influenced local and international resuscitation guidelines. 
Frances Scott has been an integral part of the Woods Point Ambulance Community Officer Team for 31 years. As a Team Leader, Fran responds to remote jobs, often treating patients and transferring them to Air Ambulance Victoria and flight paramedics before any Advanced Life Support or Mobile Intensive Care Ambulance road crews have arrived, ensuring the local community can receive exceptional health care, despite their remote location. Fran was instrumental in converting an old hospital into a functioning Ambulance Community Officer station, encouraging others to join in such a remote area, and worked tirelessly towards the fit out of a troop carrier to drive into remote areas to access patients.
Glenice Winter has demonstrated outstanding clinical leadership in the provision of education and mentoring of Advanced Life Support and Mobile Intensive Care Ambulance (MICA) paramedics during her 28 years of dedicated service. Her exceptional ability to teach and educate her peers was also identified early in her career and she has played an integral part in Ambulance Victoria training and education programs. Glenice was one of the first female MICA paramedics at Ambulance Victoria and is recognised as a pioneer for women in the workplace. 
Meet our 2022 Medal of the Order of Australia recipients
Vicki Cottee has been an Ambulance Community Officer since 2006 and has also contributed significantly to the Talgarno community. Instead of being paid for her first-aid services at an event, Vicki's generosity and suggestion to instead donate money to the Community Emergency Response Team led to the purchase of medical equipment, including six defibrillators which is now available in the area.
David Cottee has been an Ambulance Community Officer (ACO) for 16 years and has contributed significantly to the Talgarno community since moving there in 2000. In addition to serving the community as an ACO, David voluntarily taught taekwondo for 18 years, which then led to further fitness training and community exercise classes. He is also a member of various committees in the area. 
Sandi Grieve has been recognised for her service to community health including her significant contributions at the Walwa Bush Nursing Centre over 33 years, and as CEO since 2003. Sandi is among the Remote Area Nurses across Victoria who provide support as co-responder to help AV paramedics deliver the best care.